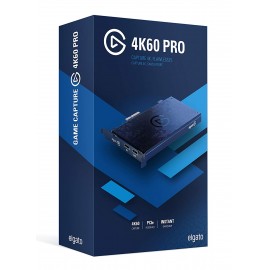 Elgato Game Capture 4K60 Pro 4K 60fps capture card with ultra-low latency technology for recording. 4k60 pro Captures immaculate 4K resolution at 60 frames per second. That's four times the detail of full 1080p HD, every pixel of which is recorded directly to your hard drive. This game capture supports up to 2160p60 resolution. It has a Dedicated s..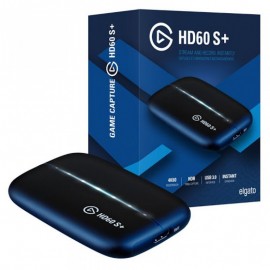 Elgato HD60 S+ Feature & Specifications:HDR10 - Record vivid highlights and deep shadowsVideo Library - Organize your archive and quickly find filesFlashback Recordings - Slide back in time to save gameplay retroactively.Live Commentary - Add your voice as a separate trackMeet 4KCU - Custom-built to help you get the most out of HD60 S+Cap..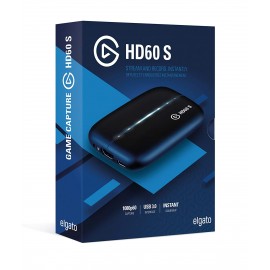 Elgato Game Capture HD60 S allows you to continuously evolve your content. Stream and record your finest gaming moments. HD60 S has a stunning 1080 quality with 60 fps. HD60 S has a reversible USB-C connector that gets you hooked up in a snap.Its plug-and-play service is very reliable. Elgato HD60 s is highly used in popular game streami..
Showing 1 to 3 of 3 (1 Pages)