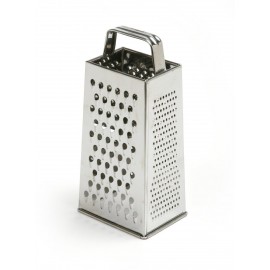 Material: Stainless SteelMulti-PurposeDishwasher safe100 percent rust free steel It is made of high quality and long lasting. It is made from 100 percent stainless steel making them highly durable and resistance to corrosion. Hard and durable, easy to clean and wash. It has 4 different types of grater enabling you to grate your vegetables in t..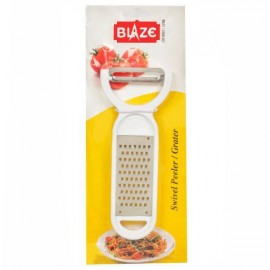 Simple Effective and Handy tool to Peel fruits and Vegetables Peeler and Grater blade is made of the best quality stainless Steel Body is made of ABS food grade polymer having the comfortable gripSpecial Design - The Y-shaped peeler has a hole to hang, the handle is designed for the handMulti Purpose Fruits and Veggie Peeler..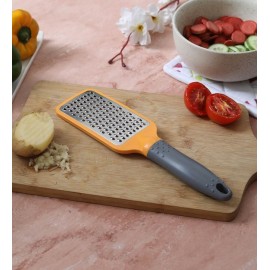 This box grater suitable for all kinds of fruits and vegetables, such as potato silk (slice), radish silk (piece), ginger silk (slice), cucumber silk (slice) and so on. But also rub a variety of fruits and vegetables, foam, rub dumplings stuffing!Stainless Steel Hand Grater With Plastic Handle Features:Sharp Stainless Steel blades get the job done ..
Showing 1 to 3 of 3 (1 Pages)